MS A.7 f.1r
Appears in manuscript:
Manuscript description
Initial incorporating a portrait of Henry III on a canopied throne holding a sceptre and orb. On the left-hand side appear the ancient arms of England. From f.1r of MS A.7, Statutes of England (Henry III to Richard II) in Latin and French (English, c.1388-9).
Manuscript image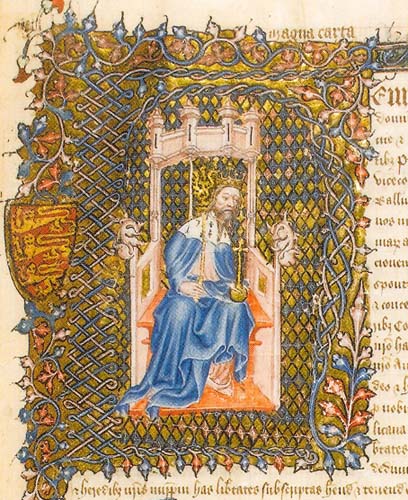 Related manuscript images