St John's launches series of self-isolation blogs
"This is a weird and frightening time to live in. That being said, I hope that these posts serve to provide a sense of comfort in the absurdity"
Self-isolation is usually only something our students have to do when they have a deadline. But as social distancing is the key to saving lives during the COVID-19 pandemic, the majority of our undergraduate and postgraduate community left Cambridge to travel back to their family homes. Some have stayed at St John's and we are committed to looking after them. Do have a look at the coronavirus section of our website for more information about how the College is operating during the global lockdown.
To keep our ever-strong sense of St John's community spirit alive, we have asked a group of students and some of our Fellows to regularly write about their lives for us over the coming weeks.
Meet Alejandro, the first of our student bloggers who is a Davies-Jackson Scholar. The scholarship is for exceptional US students who are the first in their families to graduate from University. It allows them to study for two years at St John's before they are awarded a Cambridge BA degree.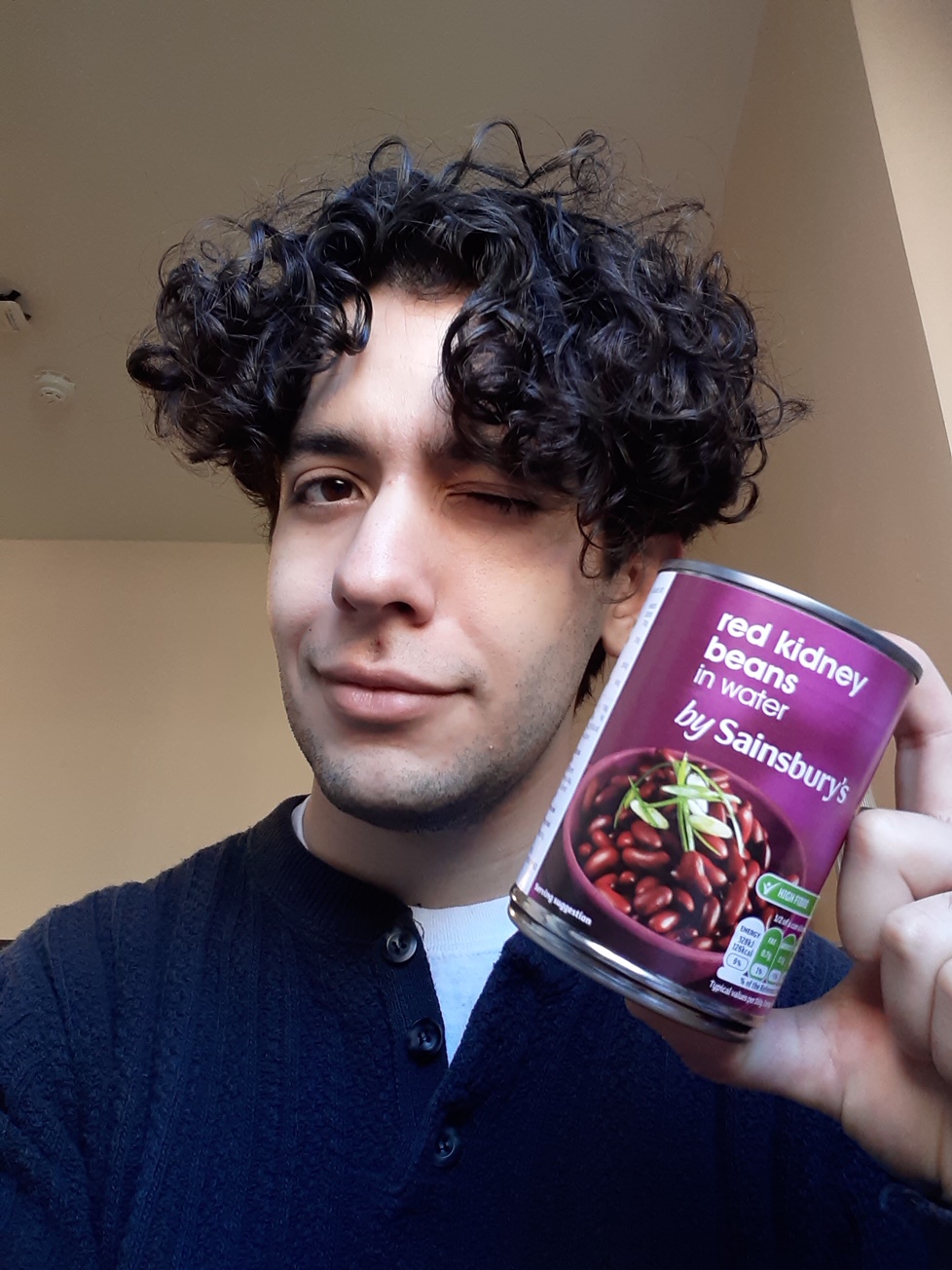 My name is Alejandro Lemus-Gomez, a Davies-Jackson scholar reading Modern and Medieval languages. The son of Cuban exiles, I was born and raised in Miami, Florida, back in the United States. At the age of sixteen, my family and I moved to a small town in rural Georgia so that my parents could ease into retirement. I'm currently in the first year of my two-year Cambridge degree.
I decided to stay in College for several reasons. While growing up, I had a history of asthma and respiratory problems; I was the wheezy, nonathletic kid in early grade school. I felt that travelling internationally may have put myself and parents at risk. I also knew that since I would be here for another year, it would be easiest to stay for the long haul.
To be honest with you, this is a weird and frightening time to live in. It's hard to have a grasp of this pandemic because of how new Covid-19 is. That being said, I hope that these posts serve to provide a sense of comfort in the absurdity of our current situation.
Y'all, this past week has been a harried and panicked one. Earlier this week, I crammed my Sainsbury's bags in my backpack and made runs to ensure I had reasonable number of nonperishables. It was surreal walking into Sainsbury's and seeing empty shelves. It recalled living in Florida during hurricane season: hurried food steps in the supermarkets, dented bean cans, and never enough toilet paper.
During these runs, however, there was never a short supply of friends and acquaintances. Air hugs, reassuring smiles, and video/movie suggestions have been conversation go-to's. In fact, I feel like most of my time inside has been spent getting in touch with friends and relatives. Many Facebook and Instagram conversations about canned goods and library books that have been (indefinitely) checked out. 'How are you doing?' 'Are you home?' 'Are you in Cam?' 'Did you find pasta?' 'Do you feel safe?' 'Much love and good vibes, friend!' These exchanges have given me life. It's those little things: the quick check-ins, sharing memes and book passages, seeing dance and jam sessions, and live streams from socially distanced walks and neighborly nonsense, that have given me the most hope that while apart and in isolation, we are not 'social distant'. Our creativity has proven once again how we strive to connect and uplift in the direst of situations.
Thank you for creating, thank you for messaging, thank you for group chats, and thank you for hoping tomorrow will be a brighter day.
Hope you are in good health and spirits.
Much love,
Alejandro