Senior research 'stars' awarded European Research Council funding
"I am very happy that with this new grant we as UK scientists can continue to play an important part in the vibrant research culture of Europe"
'Daring and innovative' senior scientists have been rewarded with €450 million of funding from the European Research Council - and a St John's physicist is amongst the recipients. 
Professor Mete Atatüre, Director of Studies in Physics and Astrophysics and in Mathematics for Natural Sciences at St John's, is based at Cambridge's world-renowned Cavendish Laboratory. He has been awarded £2.5 million over five years for his research on diamond-based quantum technologies. He is currently working on creating new and strange interactions of light with matter that is built from tiny nano-sized building blocks.
The €450 million has been shared between 185 senior scientists by Europe's premier research funding body. Recipients include three other researchers from the University of Cambridge: Professor Jeremy Baumberg, Professor Judith Driscoll and Professor John Robb.
European Research Council (ERC) Advanced Grants are awarded through to projects led by researchers, irrespective of their origins, who are working or moving to work in Europe. The sole criteria for selection is scientific excellence. They are designed to support outstanding scientists in any field with a recognised track record of research achievements in the last ten years.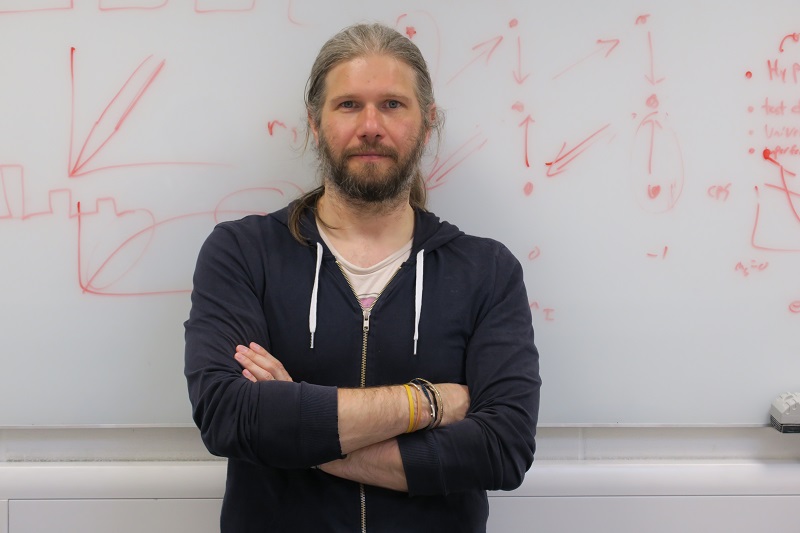 Professor Atatüre's project, PEDESTAL, investigates diamond as a material platform for quantum networks. By developing large-scale diamond-semiconductor hybrid quantum devices, the project aims to demonstrate high-rate and high-fidelity remote entanglement generation - a building block for a quantum internet.
Professor Atatüre has already been sparkling on the scientific stage this year when he was announced as as 2020 Fellow of the prestigious Optical Society. Founded in the USA in 1916, The Optical Society is the leading professional association for scientists, engineers, students and business leaders working in the field of light science - known as photonics - and technology.
Speaking about the ERC funding, Professor Atatüre said: "The impact of ERC funding on my group's research had been incredible in the last 12 years, through Starting and Consolidator grants. I am very happy that with this new grant we as UK scientists can continue to play an important part in the vibrant research culture of Europe."
Mariya Gabriel, European Commissioner for Innovation, Research, Culture, Education and Youth, said: "Europe's future depends on science and research. The grants enable our brightest scientists to push the frontiers of knowledge for the long-term benefit of all. We don't know from where the next scientific breakthroughs may come, how they could be inspired, and what challenges lie ahead of us."
Professor Jeremy Baumberg, also based at the Cavendish Laboratory, was awarded a grant for his PICOFORCE project, Judith Driscoll from Cambridge's Department of Materials Science & Metallurgy was awarded ERC funding for her work on nanostructured electronic materials. And Professor John Robb from Cambridge's Department of Archaeology was awarded a grant for the ANCESTORS project on the politics of death in prehistoric Europe.
Professor Mauro Ferrari, the President of the European Research Council , described the work of the academics as 'daring and innovative' and added: "These senior research stars will cut new ground in a broad range of fields. I wish them all the best in this endeavour and, at this time of crisis, let me pay tribute to the heroic and invaluable work of the scientific community as a whole."
Published: 17/04/2020