Happy birthday Wordsworth!
Celebrating one of the world's greatest poets
7 April 2020 marks the 250th anniversary of Romantic poet William Wordsworth's birth. Rebecca Watts, curator of a new Wordsworth exhibition in the Library, reflects on the life of this renowned Johnian.
When the seventeen-year-old William Wordsworth arrived in Cambridge in October 1787, he wasn't exactly bowled over by what he saw. 'It was a dreary morning when the chaise / Roll'd over the flat plains of Huntingdon', he later recalled in his book-length autobiographical poem The Prelude. A native of Cumbria, he had spent his childhood and school years roaming free amid the dramatic fells and picturesque lakes of northwest England. By contrast, the 'three gloomy courts' that comprised St John's at that time (New Court was yet to be built) held little inspiration for him. He complained of the 'humming sound, less tuneable than bees' coming from the College kitchens directly below his room on F staircase, First Court, and of the noise from 'Trinity's loquacious clock' and 'pealing organ', both adjacent to his window.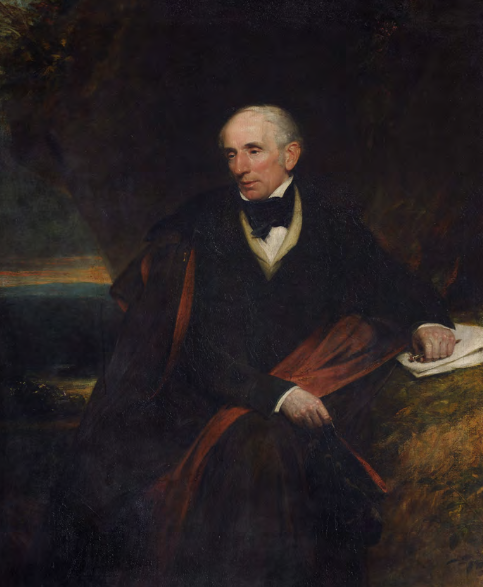 It's perhaps not surprising that he shirked his 'College labours' and 'the Lecturer's room', choosing instead to 'pace alone the level fields' beyond the city's confines. Passionate about literature from an early age, as an undergraduate he read widely, and also studied Italian. Unfortunately, his knowledge of literature was of little use when it came to sitting his exams, because the Cambridge curriculum in the late eighteenth century was predominantly mathematical. Having been awarded a scholarship on the basis of academic merit in his first term, he saw his marks steadily dwindle, and in January 1791 he graduated without honours.
Was it in spite of, or thanks to his indifference to academic life that Wordsworth went on to become one of the world's best-loved poets? His older brother Christopher had excelled at Cambridge, and via a distinguished career in the Church became Master of Trinity College. William, by contrast, was a rebel spirit. In the decade after leaving St John's he moved between London, Revolutionary France, southwest England and Germany, deriving inspiration from the places he visited and the people he met, and developing his own radical ideas about politics, philosophy and poetry.
By the time he returned to his native Lake District in December 1799, he had published three volumes of poetry, and had inherited a modest legacy from a friend which enabled him to live independently and pursue his literary ambitions. Over the course of the following decade he wrote some of the most memorable and enduringly popular poems in the English language, including the daffodils poem ('I wandered lonely as a cloud') – which was inspired by reading his sister Dorothy's description of daffodils in her journal, two years after they had both encountered them when out walking on the shore of Ullswater.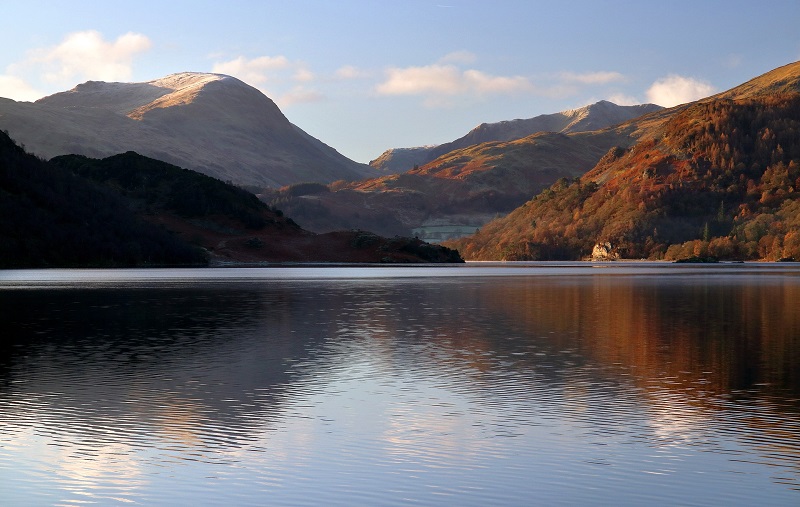 While it's easy to imagine Wordsworth – later Poet Laureate to Queen Victoria – as the archetypal Romantic poet, literary success did not come to him straight away. His landmark volume of poetry, Lyrical Ballads (a collaboration with Samuel Taylor Coleridge) left the critics baffled when it was first published in 1798, and Wordsworth was forced to add a lengthy preface to the second edition, explaining the key ideas behind his radical poetic 'experiments'. Throughout his career, his work was championed by some and ridiculed by others. Reviewing The Excursion (1814), a book-length poem Wordsworth composed as a companion-piece to The Prelude, one critic commented: 'This will never do. [...] The case of Mr Wordsworth, we perceive, is now manifestly hopeless; and we give him up as altogether incurable, beyond the power of criticism.'
An original printed copy of this wonderfully savage review is just one of the items from the College's Wordsworth Collection currently on display in the Library Exhibition Area, as part of an exhibition to celebrate Wordsworth's 250th birthday. The exhibition tells the story of Wordsworth's time at St John's, as well as charting his friendships with some of the greatest poets and artists of his time, and reflecting on his literary career and his enduring reputation.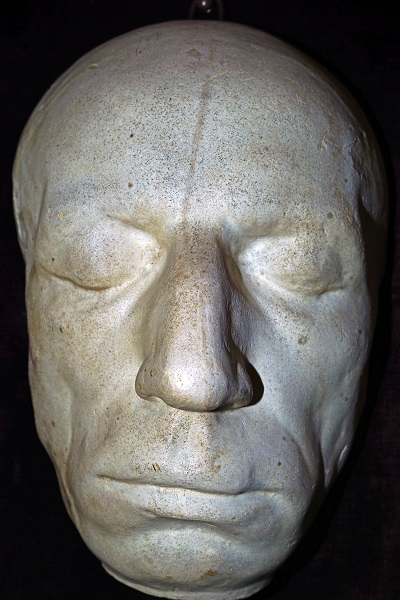 Alongside manuscripts, original correspondence and first editions of Wordsworth's published works, the exhibition showcases some unique artefacts – including his breakfast tea cup, and a 'life mask' (a cast of his face) made by the artist Benjamin Robert Haydon when Wordsworth was 45. If you think he looks rather serious, imagine him in a dressing gown, with his face smothered in wet plaster and straws stuck up his nose, sitting perfectly still while his friends peeked round the door to laugh at him. According to Haydon's diary, when the cast was removed Wordsworth 'came into breakfast with his usual cheerfulness and delighted & awed us by his illustrations & bursts of inspiration.'
An online exhibition, 'Wordsworth at 250', is available on the College website.
This article appeared in the Lent Term 2020 edition of Eagle Eye.
Published: 7/04/2020