Architecture student's work to feature in Imperial War Museum refugee exhibition
"Having your work exhibited at a major museum is a big deal for anyone – but especially for an undergraduate student"
Drawings of refugee shelters by a St John's student will be displayed at the Imperial War Museum in London to help unlock the personal stories of people who have been forced to flee their homes. 
Refugees: Forced to Flee, a new exhibition at the Imperial War Museum (IWM), will explore a century of refugee experiences, from Nazi Germany's persecution of Jews and the Kindertransport, to the Calais Jungle and the treacherous Mediterranean crossings.
Papawarin Pinij, known as Ply, collaborated with Dr Mark Breeze, Director of Studies in Architecture at St John's, to create the Refugee Shelter Inventory. Ply created the first 30 entries of this free online resource, which aims to catalogue emergency shelters currently used by refugees around the world, to raise awareness of the realities, varieties and nature of refugee shelters. As well as collating the data on each shelter, she created about 90 original architectural drawings, often from very partial and haphazard information. 
A selection of Ply's original drawings has been chosen to be displayed as part of the IWM exhibition, which was originally due to open this month (April) and run until 29 November 2020. Subject to any further disruption or restrictions due to the coronavirus pandemic, at time of writing the IWM still plans to open its Refugees season this summer.
Ply, a third year undergraduate student, said: "I am really excited. I have never been involved in such a large-scale exhibition before and in such an established venue. The exhibition shows that architects work goes beyond just designing new buildings."
The Shelter Inventory is part of a broader research project carried out by Dr Breeze in partnership with Professor Tom Scott-Smith, University of Oxford, looking at refugee and migrant shelter across Europe and the Middle East. 
Dr Breeze said: "Ply is extremely talented and her work is consistently thoughtful and meticulous. I still remember her wonderfully detailed and imaginative drawings from her admissions interview.
"The Shelter Inventory would not exist if it was not for her careful research and architectural drawings, all of which she did on top of her formal studies. I am delighted we could collaborate, and I am especially pleased that the IWM has recognised the quality and value of her work. Having your work exhibited at a major museum is a big deal for anyone – but especially for an undergraduate student."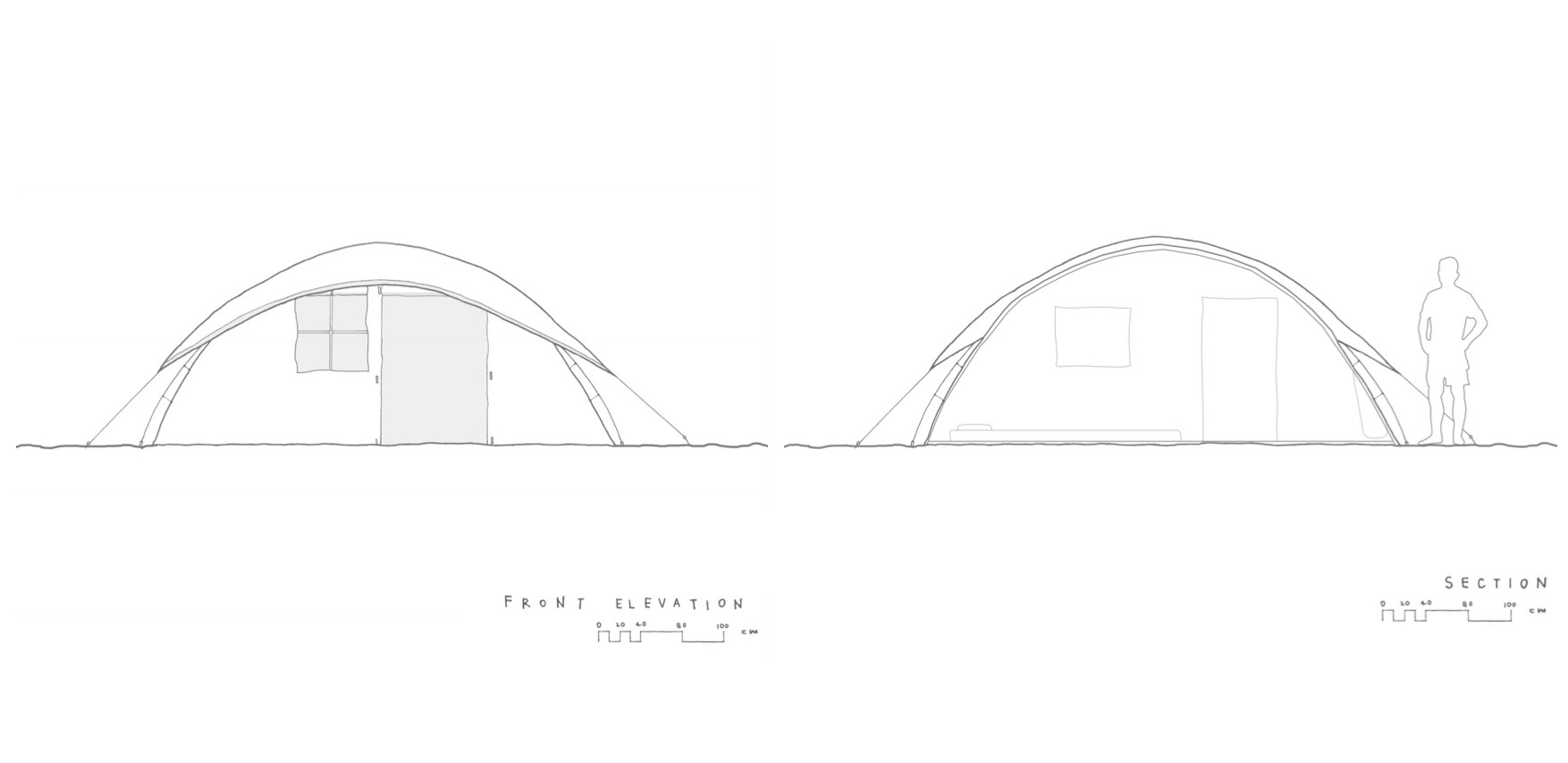 Architecture has been studied at the University of Cambridge since 1912, before 1900 budding architects learned their trade as articled pupils or assistants in offices.
Ply, who is from Thailand, decided to apply to Cambridge after visiting the city with her parents. She was attracted to St John's because of the teaching support and resources it provides for students – from generous funding for course materials, to extensive travel grants to finance visits to architecturally significant sites around the world.
St John's is also only one of two Colleges with an art room – known to students as 'the art hut' – as an extra on-site workspace equipped with a large format plotter, scanner and relief printing press. "The College is also very pretty and being surrounded by the architecture here is really inspiring," said Ply, who is the founding President of St John's Architecture Society. 
Dr Breeze, a practising architect and Emmy-nominated documentary filmmaker, added: "We do our utmost at St John's to ensure our architecture students get the best support, resources, and opportunities so they can have as broad and rich an education as possible. 
"This is vital given that architecture is an incredibly broad discipline which engages and shapes every aspect of life – from the social, political, cultural, and economic, to our health and that of the natural environment."
Ply is due to graduate from her undergraduate degree this summer. She hopes to work at an architectural practice in London before she completes her training to become a professional architect, which usually takes around seven years. 
Find out more about the IWM exhibition featuring Ply's work.
Published 26/04/2020