Applying can seem daunting,
but it's more straightforward than you might think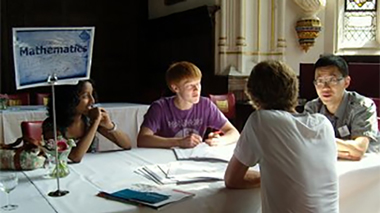 The best way to make a decision about applying is to come and see St John's for yourself. Every year we run Open Days, as well as subject "Taster Days", where you can meet Directors of Studies and current undergraduates. For a list of upcoming events and to book a place, please click here.
You can also contact our Admissions Team by email at any time or drop in during opening times, or book on to one of our Admissions Clinics with the Admissions Tutor.
Applying can seem daunting, but the process is actually more straightforward than you think. To find out more, take a look at the information below.
Requirements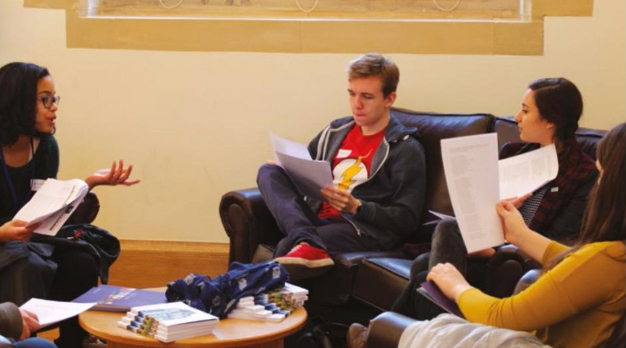 When assessing applicants, we look at both the individual subjects that they are studying and the combination of these. Some courses require qualifications in certain subjects, so check the course requirements before you apply.
Typically, our minimum conditional offer is A*AA at A2 (excluding General Studies and Critical Thinking) for arts subjects, and A*A*A at A2 for sciences. There are, however, no set rules, and we will take individual circumstances into account.
If you feel that you have what it takes and are uncertain about your subject choices or predicted grades, contact the admissions team for advice.
If you are doing something other than A-Levels, don't worry. We regularly make offers based on other qualifications, such as Scottish Advanced Highers, or the International Baccalaureate.
English language requirements
It is essential that your English language skills are good enough for you to undertake an intensive and challenging academic course that is taught and examined in English. Therefore, if your first language is not English, you may be asked to achieve one of the following formal qualifications as part of the conditions of your offer:
IELTS - normally a minimum overall grade of 7.0, usually with 7.0 in each element
EU students - a high grade in English taken as part of a leaving examination (eg the European/French Baccalaureate, Abitur etc) may be acceptable
The University Language Centre runs an English for Academic Purposes (EAP) programme for students who aren't native English speakers. Designed to help improve English language and academic skills relevant to your course through workshops and individual supervisions, attendance on the programme may be included as a condition of entry to the University.
How it works
Applications to St John's are usually made through UCAS, and there is other information that should be submitted alongside this. Your UCAS form should be submitted by 15 October for entry in October of the next year, or for deferred entry the following year. To go to UCAS Apply, please click here.
Everyone with a realistic chance of being offered a placeis invited to interview in December. Take a look at the interviews section below to find out more about this part of the process.
Our final decision will be based on the interview, your academic record, the reference provided by your school, and your performance in any admissions tests. We'll tell you about our decision before the end of January.
There are three possible outcomes of the application process:
Your application is successful and you receive a conditional offer to study at St John's.
Your application is "pooled". This means that we feel that you are suitable for a place at Cambridge, but cannot offer you a place at St John's. If this happens, you might be asked to interview at another College, or receive a place there without being interviewed at all.
Your offer is unsuccessful.
Whatever happens, don't let the fear of being unsuccessful put you off – we can't offer you a place if you don't apply!
Applicants outside the EU
Application forms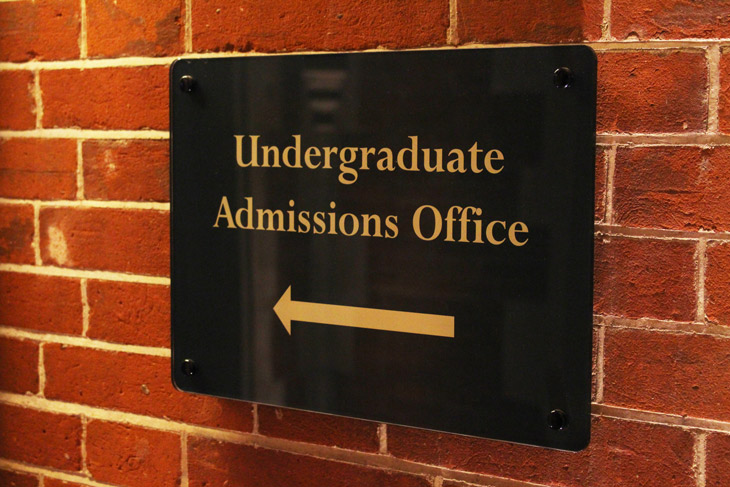 COPA (Cambridge Online Preliminary Application)
The COPA is a required part of the application process for applicants from outside the EU, or for anyone wishing to be considered for an organ scholarship. Details can be found on the Cambridge University website.
SAQ (Supplementary Application Questionnaire)
The University of Cambridge requires all applicants to complete and submit this Questionnaire shortly after submitting their UCAS form. Be sure to do this by the deadline. The SAQ helps us to ensure that we have complete and consistent information about all applicants. You can read more about it here.
ECF (Extenuating Circumstances Form)
The University wants to admit the very best students regardless of their background. The Extenuating Circumstances Form is a University-wide initiative designed to ensure that Colleges have the information they require in order to accurately assess applicants who have experienced particular personal or educational disadvantage. You can find out more about it here.
Personal statements
As part of a UCAS form, you will be asked to complete a personal statement. This is an opportunity to impart specific information about yourself that you feel it is important that we know. This could be detailed reasons for why you want to study your chosen course, what motivated you, your hobbies and interests outside school, or your future aspirations, to name but a few.
The person conducting the general part of the interview at St John's will not be a Teaching Fellow in your subject, and may rely heavily on your personal statement to discuss subjects about which you feel comfortable talking at length. Make sure that you include information that you are happy to discuss!
In general, we find that most personal statements are made up of two-thirds  information of a more academic nature, and one-third information about extra-curricular interests. That said, it's a personal statement, and that means it really is up to you.
Interviews
This year, we envisage that most interviews will take place between Friday 30th November 2018 and Wednesday 12th December 2018, so keep this period clear! We will publish specific dates for each subject as soon as they become available, but this may not be until November.
Most applicants will have two interviews, although some subjects have more. One will be conducted by the Tutor for your chosen subject, and will be of a more general nature. You will also have at least one subject-specific interview conducted by at least one of the Teaching Fellows in that subject, usually the Director of Studies. Here the interviewer(s) will not be as interested in your capacity to recall facts from your courses, as in your ability to think on your feet and reason coherently and intelligently.
You will also have the opportunity to ask questions of your own; for example concerning the University course (Tripos) or life in College. We will try to make the occasion relatively informal and hope that when it is all over you will be able to look back on your two interviews as discussions where you were given every encouragement to demonstrate your ability, your interests and your motivation towards your chosen subject. The important thing to remember is that your interviewers want you to do well, and will do their very best to help you get the most out of your interviews.
More information on interviews for each subject is available on the subject pages.
Accommodation for candidates attending interviews
St John's College has a limited number of single rooms available for candidates to use whilst attending their interviews. These rooms will be offered for one night only and be allocated on a priority basis by the College. Consideration is given to travel time, mobility requirements, and finance, as stated in a candidate's application.
EU referendum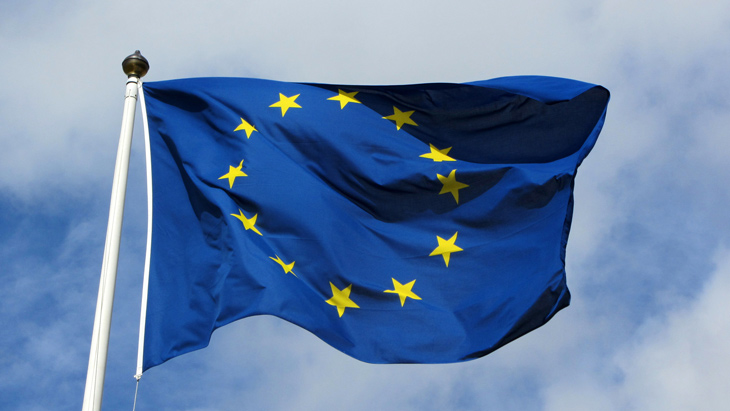 Tuition fees for undergraduate EU students who are already studying at Cambridge, or who will start their studies in 2018 or 2019, will be the same as UK students.  
St John's College can confirm that EU students who start studying at the University of Cambridge this year or next year (2019) will not be subject to the overseas fee rate at any point during the course of their studies.
The UK or 'Home' rate for undergraduate students is currently £9,250 for each year but that fee may be subject to annual increases in line with inflation.
If you are thinking about applying to the College, and are uncertain about how the Referendum might impact on your decision, you are always welcome to contact our friendly admissions team. If you are thinking of applying from the EU, you can find information about your eligibility for financial support and your fee status by clicking on this link.