Hockey update: Mixed tournament and Women's Cuppers
St John's student and hockey player Laura Day reports on how both the mixed and women's teams fared in two dramatic inter-collegiate tournaments.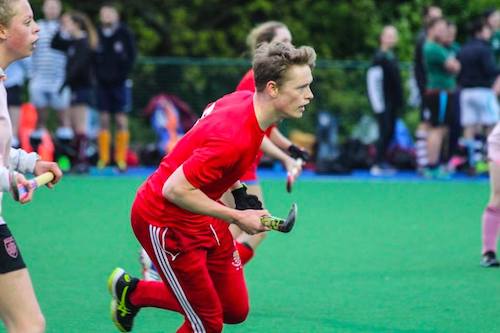 On Thursday the 4 May, a team of St. John's Mixed Hockey players headed to the Wilberforce University pitch to play in the annual Oliver Wyman inter-collegiate tournament. 
Playing first against Trinity College, the St. John's players won 2-0, following an 'every-player-for-themselves' approach as the need for specific positions diminished within seconds of the starting whistle. Mayhem ensued, seeing defensive players dash towards the opposing goal in pursuit of the ball, and front-line players retreat to protect the St. John's keeper on the back line.
In the second round, St. John's drew 1-1 with St. Catharine's College, but then lost out 2-1 to Fitzwilliam College in the semi-finals. The St. John's players included incoming Blues Captain Matt Cockerill, and College Men's Captain Jim Dickinson, with Women's Captain Catherine Braithwaite offering strategic points of encouragement and technique from the side line.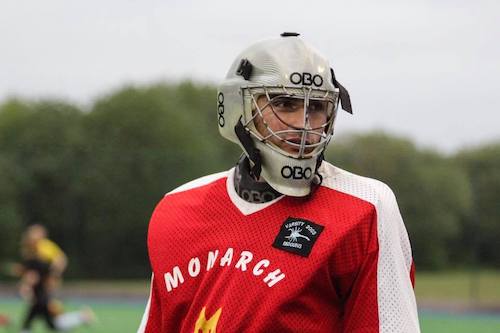 On Saturday the 6 May, the Women of St. John's Hockey gathered once more at the University pitch to play alongside Newnham College ladies in the Cuppers semi-final match against the mixed Fitzwilliam/Trinity College team. The girls fought hard during both halves, and both teams included a number of University Blues players, as well as many from the incoming Development squad.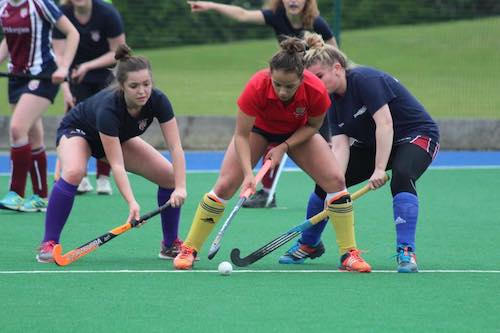 The St. John's girls unfortunately lost 3-0 to the Fitzwilliam/Trinity team, after an energetic match. It was a tough loss to take; with University player Laura Andrews leading the line, the Johnian side had many opportunities to score, but the Fitz/Trinity women were ruthless in their defence. Over in the St. John's/Newnham defence lines, Carrie Soderman and Dani Moon (incoming Women's College Captain) saved many a close call, helped by Mina Chomich in goal. Up front, Tabitha Jackson and Olivia Dadge proved to have endless reserves of energy, taking on every threat to their half of the pitch by the women of the opposition.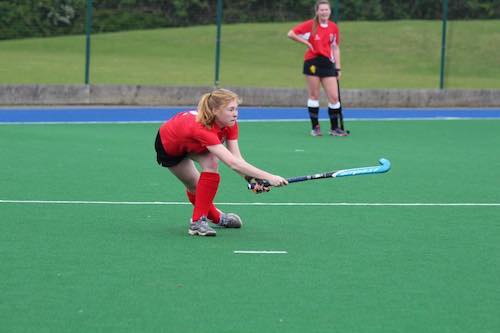 College players who took part:
Catherine Braithwaite (capt.), Jim Dickinson (capt.), Ciaran Flaherty, Matt Cockerill, Russell Hughes, Laura Day, Tabitha Jackson, Laura Andrews, Liz Broom, Olivia Dadge, Laura Ferrier, Mina Chomich, Dani Moon (incoming Women's capt.), Carrie Soderman, Skye Fletcher