Concerts for the festive season
From carol services sung by the Choir and St John's Voices to jazz concerts with the St John's Big Band and a cappella singing with Aquila and The Gents of St John's, there are plenty of festive musical events taking place in the College to bring Michaelmas Term to a close.
The popular St John's Advent Carol Services include lessons, hymns and carols to reflect the anticipation of Christmas. The services will be held in the Chapel at 6pm on Saturday 30 November at 6pm and Sunday 1 December at 3pm, and the Sunday service will be broadcast live by BBC Radio 3. Tickets for these services have all been allocated, but members of the public are welcome to queue outside the Chapel for any seats unclaimed by ticket holders 15 minutes before the service.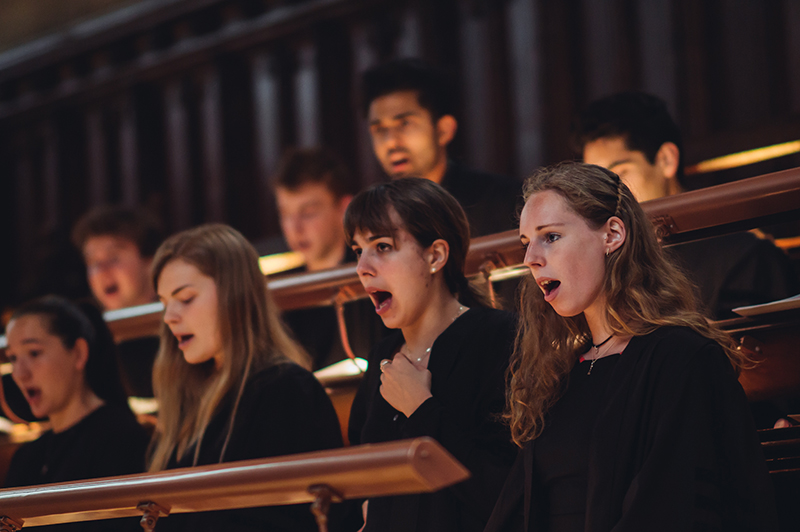 Mixed-voice choir St John's Voices will be holding a carol service on Monday 2 December in the Chapel which will feature Christmas music through the ages including Mack Wilberg's arrangement of Ding Dong Merrily on High and the Basque carol The Angel Gabriel, as well as readings and traditional carols sung by the choir and the congregation. The service starts at 6pm, and is free – booking is not required.
On the evening of Tuesday 3 December the St John's Big Band, directed by Ollie Lepage-Dean, will be performing a selection of jazz numbers, and female a cappella group Aquila will be joining them for a few songs, including Natural Woman and Killing Me Softly. The free concert will take place in the Central Hall of the Old Divinity School at 7.30pm, and refreshments will be available.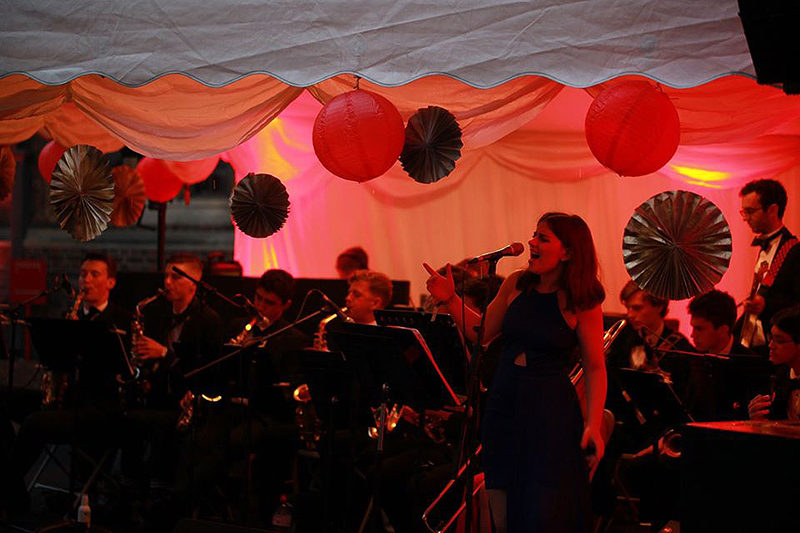 After that concert, head round the corner to the Maypole on Portugal Place where the Gentlemen of St John's will be performing in their annual Christmas extravaganza at the pub. They will be singing all the well-known seasonal songs, including White Christmas, and the performance starts at 9pm – get there early to get a seat, a pint, and a good view.
See female a cappella singers Aquila perform again on Thursday 5 December in an informal lunchtime concert in the New Music Room, hosted by the St John's Music Society. Directed by Joanna Forbes L'Estrange, the group will perform a mixture of folk, pop, gospel and soul songs including Simon & Garfunkel's Sound of Silence. The concert runs from 1.10-1.50 – feel free to pop in and out over lunchtime.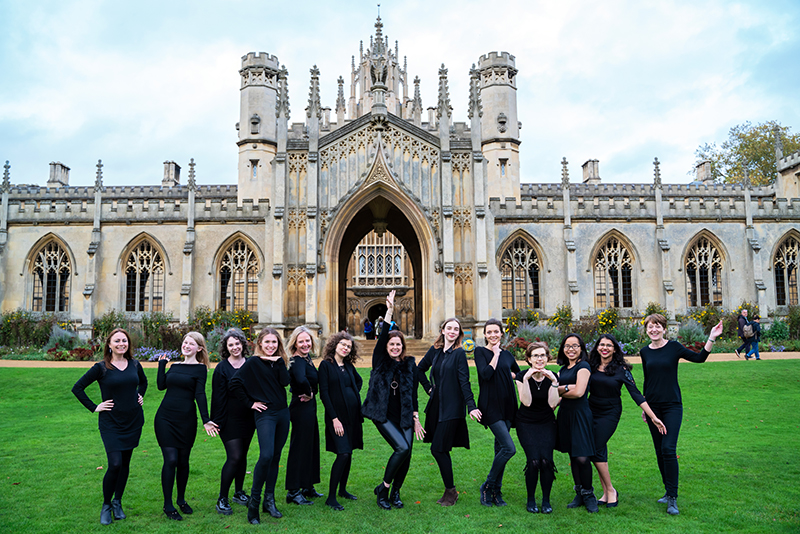 To bring Michaelmas Term to a close, St John's Voices and the Cambridge Baroque Camerata will be performing Handel's Coronation Anthems and Bach's Jauchzet Gott in allen Landen, directed by Graham Walker, on Saturday 7 December at 7.30pm in the Chapel. Tickets are £15, or £5 on the door for students, and are available from ADC Ticketing or by calling the ADC Box Office 01223 300085.
Published: 29/11/2019