Letters from the past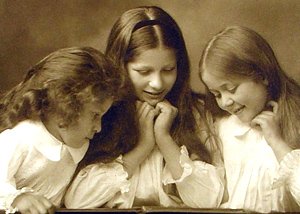 This resource aims to give young people a way into engaging critically with primary historical sources.
It was developed for Year 8 students taking part in Cambridge University's 2009 event, 'Letters to the Future', which enabled 800 people, including school children, to write a letter to a future counterpart. These letters have been archived and will be opened in 2109, when they will give an historical snapshot of the year Cambridge University turned 800.
During the project young people engaged with letters written 100 and 200 years ago, from St John's College Library's Special Collections. They learned that ephemeral documents, if kept, can become historical sources and found out how historians extract information from them.
On this page you can find PDFs of four historical letters from the Library's special collections, transcripts, worksheets, and model answers to one of the exercises, which give more information about the letters.
The copyright in the images on this page and in the PDFs below belongs to the Master and Fellows of St John's College, Cambridge. If you would like to publish them in any way please contact the Library for permission.