Johnians help develop the Raspberry Pi
Published on 01/03/2012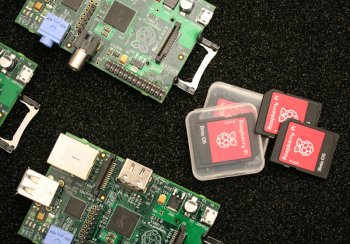 Johnians are enjoying great success with a new project designed to spark interest in computer programming and electronics among school children: the Raspberry Pi.
Eben Upton, a Johnian, and Dr Robert Mullins, a Fellow of the College, are two co-founders of the Raspberry Pi foundation. Over the past six years they have been involved with the development of a new credit-card sized computer which is set to revolutionise and revitalise the way IT is taught in schools by making computer programming fun and accessible.
The innovative Raspberry Pi, launched this week, was recently trialled in a local school and was met with great enthusiasm as students immediately began tweaking and rewriting the code of a game programmed on the device.
You can read more about the project on the links below.