College History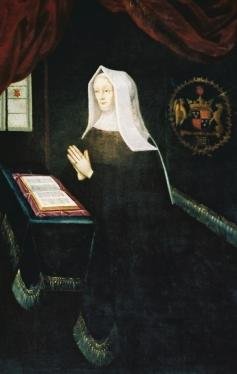 St John's was founded in 1511. Its foundation charter, dated 9 April that year, was sealed by the executors of the foundress, Lady Margaret Beaufort mother of King Henry VII, who had died in 1509 . She had begun the process of transforming the ancient hospital of St John the Evangelist, Cambridge (founded c. 1200), into a college for students in the liberal arts and theology. From a small nucleus of fellows and scholars subsisting in First Court (1511-16) on the College's endowments the numbers grew by 1545 to one hundred and fifty-two. Subsequently the admission of more undergraduates paying for their own board and tuition created pressure on existing accommodation. This led eventually to the building of Second Court 1599-1601, the first major expansion of the College. Other landmarks were the endowment of a new Library building by John Williams, Bishop of Lincoln and Keeper of the Great Seal to Charles I, in 1624-8, strikingly enlarged and complemented by a modern technically-enhanced extension in 1990-3; the bridging of the river and building of New Court 1826-31; the great chapel, designed by George Gilbert Scott, in 1863-9; and the provision of extensive undergraduate accommodation in the Cripps Building, straddling Bin Brook, in 1964-7.
Successive codes of statutes for the government of the College made by John Fisher, Bishop of Rochester and executor of the Foundress, between 1516 and 1530 were superseded by those given by the Crown in 1545 and 1580, until the nineteeth-century Royal Commissions ushered in a period of frequent reform and reorganization. The College is now governed by statutes made in 1926-7, under powers given to the Universities Commission in 1923, as amended by the Governing Body of the College and approved by the Privy Council, and as recently modified by Order of the University Commissioners in 1995.
Over the centuries the pattern of studies and undergraduate life has changed with the times. Originally a seminary focused chiefly on the liberal arts, theology, and the biblical languages, St John's became a centre also for the training of the mind in classics and mathematics, and in the twentieth century for the latest developments in the full range of the humanities, medicine, and the experimental sciences. Alumni have included the classicist Roger Ascham, the social reformer William Wilberforce, the poet William Wordsworth, the physicist Paul Dirac, and the athlete Christopher Brasher. It has embraced all social classes, from the splendidly-robed nobles and fellow-commoners of the eighteenth century, to the recipients of sizarships and scholarships designed since early times to make it possible for those of academic merit but modest means to benefit from a university education. Since 1998 this aim has been encouraged by The Eagle project, based in the borough of Lambeth, to help pupils in state schools to aim for university.
For a detailed history of the College see P. Linehan (ed.), St John's College Cambridge: a history (2011).