Brian Runnett Prize Competition 2013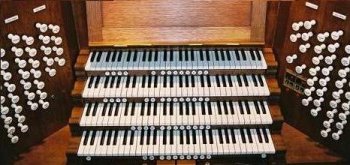 The Brian Runnett Prize for organ playing is open to all Junior Members of the University.
1. The Competition will take place on Tuesday 19 February 2013 in St John's College Chapel.
Candidates will be required to play one work from List A and one work from List B:
List A
J. S. Bach Prelude and Fugue in C major (BWV 547)
J. S. Bach Prelude and Fugue in D major (BWV 532)
J. S. Bach Prelude and Fugue in A minor (BWV 543)
List B
Elgar Sonata in G: first movement
Franck Choral no. 1 in E major
Reger Dankpsalm
2. The St John's College Chapel Organ will be available for practice (two hours per candidate) during the fortnight before the Competition.
3. Intending candidates should inform Caroline Marks, Choir Administrator (c.f.marks@joh.cam.ac.uk) by Friday 18 January 2013. In the event of a large entry, a short-listing procedure will be implemented.
4. There will be three adjudicators: Ms Catherine Ennis, Mr Daniel Hyde and Mr Andrew Nethsingha.
5. The value of the prize is £500.
Brian Runnett was born in Tyldesley, Lancashire in 1935. From 1950 to 1955 he was a Lancashire County Scholar in Music at the Matthay School of Music, Liverpool, before becoming Assistant Organist at Chester Cathedral. In 1960 he was appointed Organ Scholar at St John's College Cambridge, having already taken the degree of BMus at Durham University.
His first professional appointment on leaving Cambridge was that of Lecturer in Music and Organist of Manchester University, moving to become Organist and Master of the Choristers at Norwich Cathedral in 1967. He was tragically killed in a road accident near Lichfield in August 1970, and this Prize has been established in his memory.